I'm not really completely up to date with all the new releases, not something any book blogger really wants to admit, but as a newbie and working in publishing, i've done my research. Music is more my thing, with the help of spotify. But google April releases and you will find a vast amount of books released by the UK publishers (I will focus more on UK publishers here, but I know that some books have both UK and US covers). 
Goodreads has proven to be a great website for book readers alike, I even use it for work when it comes to finding who quoted what (copyright and all that). Goodreads have written an article on the April 2016 releases, see
here
, and I took a look at this list.
I was instantly drawn to The Raven King by Maggie Stiefvater. This cover and book has been circulating twitter for the past week or so and is firmly on my TBR pile. Its the fourth in the Raven Cycle series and the reviews I've been reading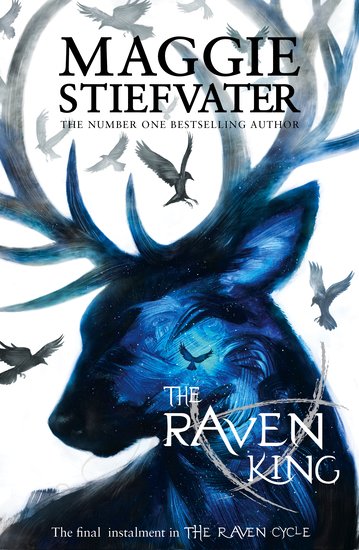 Scholastic Publishers
I mean, just look at this cover. I love blue anyways and with a plain white background, well it's simple. It's got a kind of mystical feel to it and the colour of the Stag reminds me of willow the wisps (Brave anyone?)
I'm going to cheat this month and add another cover to this list.
When We Collided by Emery Lord. This is another wonderful cover, so colourful, again with a plain white background (a running theme for April releases) and paint splatters over the front. Note that this hardback cover is from Bloomsbury's USA publishers.
Bloomsbury USA
White backgrounds are definitely here to stay, with the simplistic style, some covers are simply just the title whilst others, much like Emery Lord's, have a few dots of colour here and there. Does the cover affect the reader? I know I'm drawn to colourful covers, especially in hardback. Is white the running theme here or will there be other bold and colourful covers? 
Covers are still marketable to readers, a colourful cover that stands out in a bookshop is generally what draws the eye. 
What have been your favourite covers for April? Are there any which have instantly jumped out at you? Let me know in the comments below.
Note: All images are from the publishers websites.